Zout Fotografie Proud Member of 1% for the Planet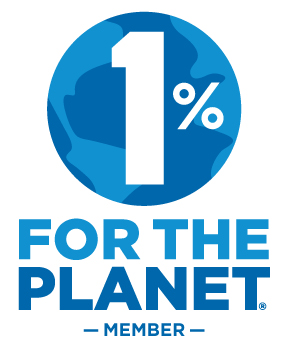 I see our Planet as a playground and love spending much of my time in the outdoors. No matter where I go, I like to play around. From doing kitesurfing downwinders along the beautiful Dutch coastline to high alpine climbs  in the Mountains. I'm lucky enough to see many amazing parts of the Planet while working on assignment.  My camera takes me from adventurous road trips deep into Africa to cold ocean kajak adventures in de Arctic. From high mountaintops to unforgettable hikes in Scandinavia, nature is always part of my life.
As an adventure sports photographer and active nature lover, I get to see beautiful parts of our planet. At the same time I see that our Planet needs our help. For me, it started in 2017 when I realised we do something totally wrong.  I was on assignment around Svalbard (Spitsbergen) and I sailed two full day's next to one of the biggest glaciers in the world and that was the moment I realised we need to change the way we live on this planet.  I remember staring at this immense wide glacier (178km wide!) and imagine looking at it with its 60m high walls of ice and every 20 secondes a massive block of ice, the size of a building comes down and breaks of the glacier.  It was that moment that triggered me to do something back.
From that moment I see our Planet is changing. During my climbs in the Alps I see that glaciers have disappeared or routes have become too dangerous to climb because the warm temperatures at 4000m+. My latest trip to Tanzania was another example. During the dry season it rained. Not just rain, it poured so much that the Masai people told me they never have seen so much rain during the dry season. Because of that, over 1 million flamingoes could not start breeding because the waterlevel was too high.
For these reasons, it made sense for me to become member of the 1% for the Planet non-profit organisation by donating at least 1% of Zout Fotografie's annual revenue to preserving this planet. The focus of my donations is on the well being of our oceans and all the amazing life within it. It's truly a privilege for Zout Fotografie to be listed along with other companies that are contributing and commitment to protecting the environment, nature, wildlife and oceans.
About 1% for the Planet
1% for the Planet is a global organization that connects dollars and doers to accelerate smart environmental giving. We recognize that the current level of environmental giving – only 3% of total philanthropy – is not enough to solve the most pressing issues facing our planet. Through our business and individual membership, 1% for the Planet inspires people to support environmental organizations through annual membership and everyday actions. We advise on giving strategies, we certify donations, and we amplify the impact of the network. Started in 2002 by Yvon Chouinard, founder of Patagonia, and Craig Mathews, founder of Blue Ribbon Flies, our members have given more than $175 million to environmental nonprofits to date. Today, 1% for the Planet is a network of more than 1,400 member businesses, a new and expanding core of hundreds of individual members, and thousands of nonprofit partners in more than 60 countries. Look for info and visit www.onepercentfortheplanet.org to learn more.