Cape Verde 2015 – In December  I followed Elvis Nunes and some other local kitesurf hero's of Cape Verde with my camera.
Super Sunday
It turned out to be an amazing week with some serious swell hitting Ponte Preta during that week. Former World Champion Mitu Monteiro rode one of the biggest waves (8m or more) in the last 10 years during Super Sunday. Together with World Champion Airton Cozzolino and Freestyle specialist Elvis Nunes we got what we came for and they presented us with a magical show that many will remember.
Kitesurfing in a volcano 
Not only the waves of Ponte Preta hit us with some good vibes, some more adventure happened a few days before where Elvis Nunes and Nino Jonas had a good adventure in an extinct volcano. This volcano lays    midway up the east coast of Ilha do Sal, near Pedra de Lume. Its a surreal place with saltlakes in the crater of the volcano. According to geologists, the waters in the lake rise from deep in the earth rather than from lateral infiltration from the ocean.  It turned out quite a challenge to get into the volcano, but we got rewarded with some amazing conditions.
Riders: Lex Donse, Elvis Nunes, Nino Jonas, Mitu Monteiro en Airton Cozzolino
Full story on request, please no publishing without permission.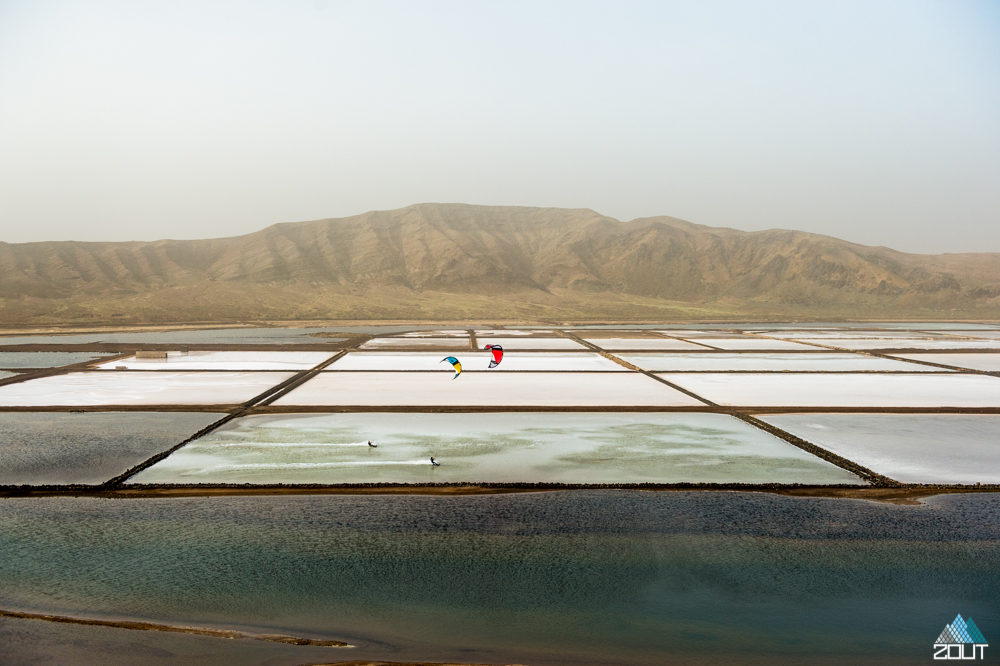 Kitesurfing Las Salinas, Sal, Cape Verde. Photo: finalist of the Redbull Illume Photo contest (www.redbullillume.com)